ABOUT US
Lueben Valuation Services has the knowledge and experience to tackle both basic and complex valuation and consulting assignments, focusing on a range of commercial property types. Services range from real property valuations to market analysis and feasibility studies.
Lueben Valuation Services is committed to our clients, focusing on customer service. Each assignment's scope of work is tailored to meet client's needs. Market data is thoroughly researched and analyzed and each property's physical and economic uniqueness and position within the market is evaluated. Our independent and unbiased analyses result in conclusions that are market supported and credible, enabling clients to make informed financial and business decisions. We pride ourselves on providing independent and objective valuations and analyses, communicating with our clients during the process, and meeting deadlines.
OUR SERVICES
Real Property Valuations
Determining the value of real estate is necessary for a variety of endeavors, including financing, sales listing, investment analysis, property insurance, and taxation. We have experience appraising a variety of commercial property types for lending institutions, attorneys, property owners, investors, and developers.
Partial Taking Valuations
Governments acquire private property for public purposes using its eminent domain power, which requires fair compensation be paid to property owners. Takings can take the form of entire properties in fee simple, portions of properties in fee simple, and in some instances, partial interests are acquired in the form of easements, which can either be temporary or permanent. Real property appraisals are utilized to derive the amount of fair compensation due property owners. We have experience providing partial taking valuations for both private property owners and governments for public infrastructure projects in Maryland.
Market Analysis & Feasibility Studies
Market analysis is a process that examines the demand and supply of a property type within a specific market area for the purpose of assessing the extent of market support for a proposed project and to render an opinion on market feasibility. We have experience providing market analysis and feasibility studies, primarily for new residential subdivisions, as part of real property valuation assignments and as stand-alone studies for developers and financial institutions.
SERVICES TAILORED FOR
FINANCING, ESTATE PLANNING,
ARBITRATION & LITIGATION SUPPORT
PROPERTY TYPES
• Office
• Retail
• Industrial
• Multi-Family
• Lodging
• Educational & Religious Facilities
• Mixed-Use
• Development Land
SERVICE AREA
Baltimore, MD & Washington, DC
Metropolitan Area
MEET HEATHER
Heather R. Lueben, MAI, founder and president of Lueben Valuation Services, has over 15 years of commercial real estate consulting and valuation experience.
Heather started her valuation career with Lipman Frizzell & Mitchell advancing from appraiser trainee to partner. Prior to this, Heather worked as a real estate analyst in Las Vegas, NV and Sacramento, CA evaluating the market feasibility of proposed commercial and residential projects.
She holds a Bachelor of Fine Arts degree in Historic Preservation from the Savannah College of Art & Design and a Master's Degree in City & Regional Planning from the University of Pennsylvania. Heather's education and prior job experience has laid the foundation for her valuation practice, providing her an understanding of zoning and land use planning issues, and the interplay of supply and demand.
Heather tailors each assignment to meet clients' needs, address physical and economic property factors, and produce credible answers to valuation problems.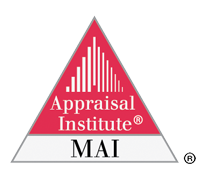 MAI Designation Appraisal Institute
Certified General Appraiser: Maryland, Virginia, West Virginia, Pennsylvania, District of Columbia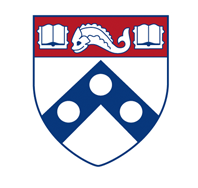 University of Pennsylvania, Master of City & Regional Planning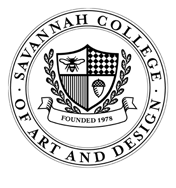 Savannah College of Art and Design, BFA in Historic Preservation