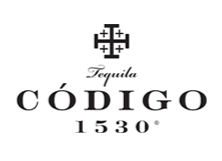 For several generations, a local Amatitán artisan and distilling family has passionately produced this spirit, never veering from the centuries old codes and customs – "Los Códigos" – that have made it the most selective tequila in the world.  Every drop of Código 1530's offerings, Blanco, Rosa, Reposado, Añejo, and "Origen," our Extra-Añejo, has been perfected and the house tequila of El Cochino.
THE STORY OF
EL COCHINO
1914
When Chiho Kim finally slid off the ship from Korea, was surprised as hell. NADA-this was not San Francisco.  His feet were on Mexican soil, no family to meet him, and smack in the middle of a revolution. It can happen when you don't have a ticket.
With the only dime in his pocket he bought a pig and dug a hole.  From that day, they called him El Cochino-The Pig.  Cooking for the wealthiest landlords and their soldiers – he became famous for his El Pastor – y muy muy rico.
It took him 7 years to make his way north to the border-along the way, feeding the people and making piles of pesos.  They say the senoritas called him El Cochino for another reason.  When Chino Kim crossed into Texas, he brought with him 4 wives and 17 sons.