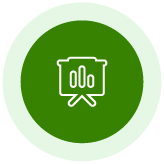 Strategy
Our in-depth knowledge of your target market gives you the edge that sharpens your positioning and your messaging.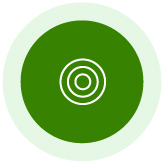 Videos
Leverage the power of video on both RTInsights.com and your own marketing channels.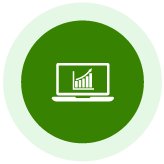 Digital Reports
Targeted content that elevates your position as a thought leader and confirms the business value that you provide.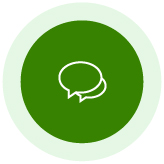 RTInsights.com
Position your team as thought leaders who understand your customers and offer unique insights into the best solution.
RTInsights is a one-stop shop for sophisticated content creation services and publishing and disseminating content to the market (via their RTInsights.com publication). If we were to do similar projects with other companies, it would take a project manager plus 4-5 different vendors in digital marketing, web publishing, program management, research analyst, and messaging consulting services!
RTInsights has a deep and broad knowledge of our industry and provides valuable advice on message creation—while skillfully managing our program to completion. We're thrilled with the high quality content and results we've achieved with the great team at RTInsights.

Elizabeth - Senior IoT Product Marketing Manager

Major Enterprise Software Company
RTInsights has a deep understanding of our business and what we're trying to achieve. With their experience in software product marketing and content development, they're well-positioned to make recommendations that enhance the results of our collaboration. They're like an extension of our marketing team and in fact, we've collaborated together successfully for over 16 years!

Corinne - Senior Marketing Program Manager

Major Enterprise Software Company
RTInsights is a one-stop shop for sophisticated content creation services and publishing and disseminating content to the market (via their RTInsights.com publication). If we were to do similar projects with other companies, it would take a project manager plus 4-5 different vendors in digital marketing, web publishing, program management, research analyst, and messaging consulting services!
RTInsights has a deep and broad knowledge of our industry and provides valuable advice on message creation—while skillfully managing our program to completion. We're thrilled with the high quality content and results we've achieved with the great team at RTInsights.

Elizabeth - Senior IoT Product Marketing Manager

Major Enterprise Software Company
With their understanding of our target market, the RTInsights team has helped us continue to position ADLINK as thought leaders in our industry. Their team is experienced, knowledgeable and a pleasure to work with.

Monica Lanctot, Corporate Marketing Manager

ADLINK Technology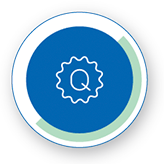 COMBINED 80 YEARS
SOFTWARE MARKETING